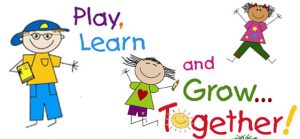 The Kindergarten program is based on sound principles of early childhood education with a strong focus on character development.  In the classroom, children learn important values such as sharing and co-operating with others. Teachers become important role models for these young children, which further enhances the learning experience.
Intellectual stimulation, physical development, social/emotional development and self-discipline are emphasized daily through play-based learning.  Children play at learning centres where they are encouraged to explore and solve problems in groups or on their own. Children use a variety of materials to discover, investigate how things work, share ideas, develop theories and test them out.
With a teacher and an early childhood educator in each of our JK/SK classrooms, our educators will have greater opportunities to get to know your child. This team approach will bring out the best in your child through activities and play.
There will be a more relaxed entry for four-year-olds into the school environment.
There are four and five-year-olds in the same class, so older students can model routines.
Children will have an opportunity to get to know each other and learn alongside their peers, both younger and older.
Play-based learning will be the primary method of instruction, although short blocks of direct instruction are required for some essential skills.
Children will have many opportunities to engage in activities using materials that are meaningful and relevant to them.
A timetable will be developed to channel the energy of young children.
The day will include active times both inside and outside, quiet times listening to music and enjoying stories and books, and plenty of opportunities to play. Children will explore, experiment and problem solve. They will use natural materials, to dramatize, paint, draw, design, sing, dance and laugh.
A strong foundation for future learning in literacy, numeracy, science, social studies, the arts, health and physical education will be provided in a program that celebrates children and the joys of childhood.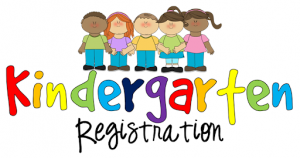 For enrolment in Kindergarten, your child must be four years of age by the end of the calendar year.
After completing the online registration form, the school will contact you for your child's identification documents, including:
*Birth certificate or birth registry/baptismal certificate
*Ontario Health Card
*Proof of residency
*Immunization record
Parents are to contact the Sudbury Student Services Consortium directly to set up transportation for their children.
RDSB - Kindergarten Brochure 2023
RDSB - Kindergarten Webpage
Ontario Curriculum - Kindergarten Program