News & Events
"Growing up Autistic and Being Okay" with local author Blake Priddle April 21, 2022 at 7 pm
A.B. Ellis School Council, with the help of a PRO Grant, is proud to present the first in a series of three presentations.
Full Author Speaker Series:
Blake Priddle
April 21, 2022
7 pm to 8pm
Paul Toffanello
May 5, 2022
6:30 pm to 8pm
Amy Lea
June 15, 2022
6:30 pm to 7:30 pm
A link to join the presentation will be emailed after registration.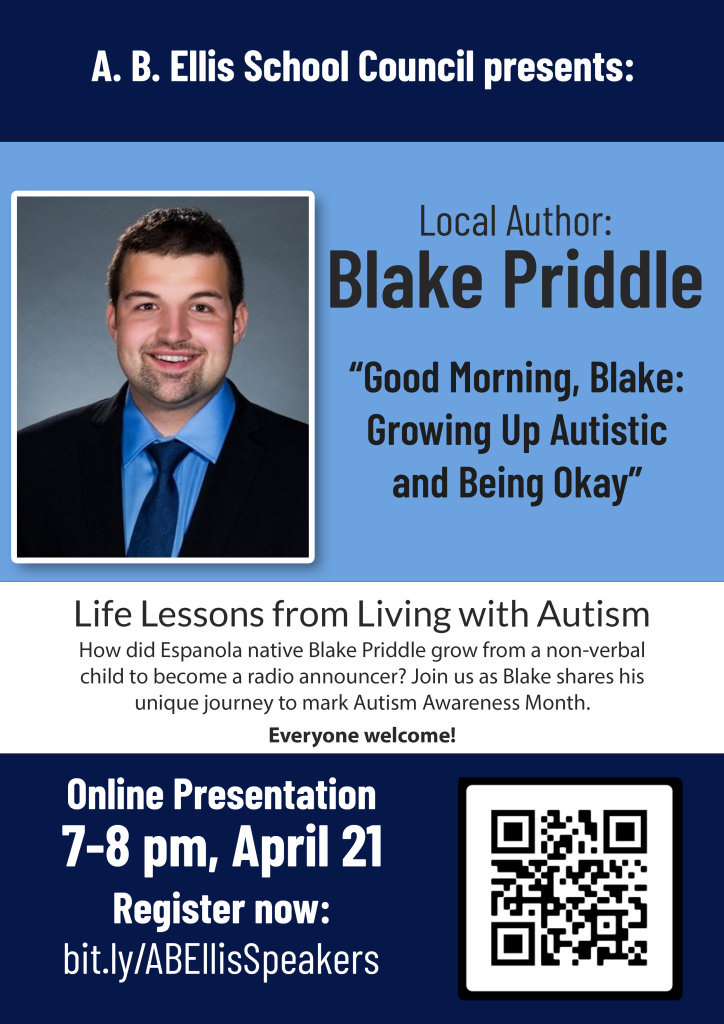 ---